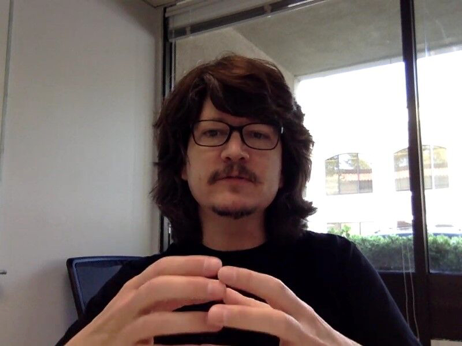 日本語版はこちら
edge.tsumug.com

Foundation of Afero, Smart device development in Danger and Android
Joe Britt started his career as a software engineer at Apple in 1992 about 25 years ago. When Apple Newton PDA was announced, it was the earliest stage of smart devices. Since then, he has been working as an engineer in the smart device industry with 3DO, which developed a platform for game machines, Catapult Entertainment, an early pioneer of online gaming, WebTV, which developed set top boxes for Internet TV, and several others as we will describe later in this article.
Joe reflects on the experience in his early stage. " Those were great experiences and a front row seat in how to bring together, in a product, a variety of capabilities: ease of use, design, user experience, content, entertainment... and also how the front-end, middle-end, and the back-end had to be built to deliver a real solution."
He founded Danger Research in year 2000. As CTO, he led the development of the iconic PDA "T-Mobile Sidekick". It was able to revolutionize nationwide, and led to Danger being acquired by Microsoft in 2008. After that, he moved to Google with Andy Rubin, who was his colleague from WebTV and was leading the development of Android hardware. Later, in 2014, he founded Afero, an IoT platform startup with former MOVIDA JAPAN colleague, Shin Matsumura.
The reason why he shifted from smart device to IoT Platform
It was very natural to focus Afero on the Internet of Things from the beginning, Joe says.
"IoT is a particularly challenging technology and there are various constraints, so we have to consider a number of factors such as mobility, power consumption, semiconductor performance, cybersecurity, cryptography, cloud computing, artificial intelligence (AI) and so on."
These technical elements that make up IoT are so fragmented, and there was no integrated solution on the market. We also saw a big opportunity to connect small sensors and devices that cannot run a full operating system. Based on the smart device experience accumulated so far, providing the IoT platform that integrates these will make the world better.
So, Afero developed exclusively a cryptographic chip and firmware, cloud, SDK and board prototype to provide secure IoT connectivity to home appliances.
"Most importantly, we had all the right experiences and the possibility to attract some of the best engineers in the world to work on this challenge. The result is something really unique in the market: A next-generation IoT platform that is fully integrated, fully interactive, fully secure, and very easy to use. When we formed Afero, focusing on IoT was a very logical step for me. "
IoT solution provided by Afero
The top priority issue in IoT development is "security". In order to solve this simply, Afero made a key management mechanism that operates on Afero's proprietary cryptographic chip.
In addition, we developed the "Onboarding function" to simplify device setup. This eliminates the typical Bluetooth pairing process by using a QR code and significantly simplifies the process. It seems that the yield rate of users dramatically improved in the case of the American home appliance manufacturer Kenmore.
Using the Afero chip and SDK, the cloud connection is highly abstracted, and the Afero Platform allows multiple communication paths from the IoT device to the mobile phone and the cloud.
For example, if user wants to control air conditioners from smartphones, it is possible to connect via Bluetooth, or use a hybrid of Bluetooth and Wi-Fi, or to use LTE connection automatically. Developers can concentrate on the design of controlling air conditioners without having to re-invent connectivity and security.Afero's chip and SDK will take care of that.
"Without Afero, customers need to assemble 10s or 100s of engineers with widely different expertise to work together and build all the different pieces that are necessary for devices to securely connect to the cloud, and for the cloud to securely communicate with the mobile application. But when they use Afero, they can start at the high level. They're like - okay my appliance does this, this, and this, and my device does that, that, and that, and the Afero platform takes care of filling in all of the details underneath for them."
Securing resources as a platformer, keep stable operation
The prototype of the Afero platform was completed at an early stage, but the tasks will appear one after another at the stage of scaling. Joe talks about the challenging nature of these tasks at the time.
"We started with a solid technical platform that works well. But then there are additional challenges. I think now we've laid out all the pieces that really paint a picture of how big this problem is. If you want to do it at massive scale like for home appliances or personal devices, you have to get each of these pieces right. You have to get the embedded part built in such a way that meets cost requirements, you have to get the mobile part done such that developers can actually build the kind of user experience that's appropriate, and on the cloud side - the part that most people never see or think about unless there's a problem – you have to build elastic scale and resilience to whether massive storms as well."
When the cloud supports massive IoT, it is not allowed to set planned outages. One of Afero's member, who was Twitter's thirteenth employee, built all of the instant messaging infrastructure. Joe also secured talents from Nest, Google, Netflix in order to build cloud infrastructure that can handle distributed and large amount of data. Now, even if one provider goes down, we continue to develop so that another provider can back up.
"We have initially started by launching the AWS. We've since actually going to port to Google cloud as well, so you can run in Google if you want. And when the process supporting to Microsoft Azure, customers will have different preferences. Last year Amazon had really pretty significant outages in different parts of the country. Because of the redundancy that's built-in to Afero we didn't go down. We kept running and so Kenmore was really really happy about that."

(Following the second part)
edge.tsumug.com